Sharing the bounty and the losses
Lekkernassûh has harvest shares at De Groenteboerin, a foundation that grows organic vegetables on a piece of land at Hoeve Biesland in Delfgauw.
The agreement with the foundation is that for six months, Lekkernassuh receives an average of 2.5 vegetables from the harvest share each week for our parcels. We pay a fixed total amount annually for this. If more vegetables come from the land, it benefits us. In case of a poorer harvest, we also share in the loss. This means we share the risk together with the farmer. Thanks to our many participants, we can bear this risk.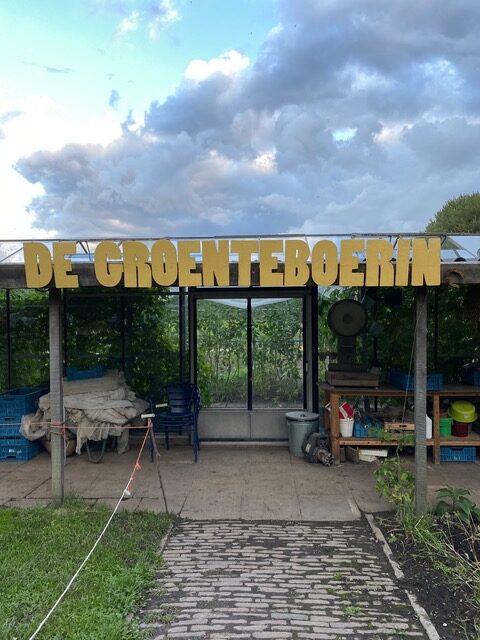 How does it work?
We agree with the farmers what kind and how many vegetables we want to purchase during the following year. The farmers then draw up a plan for harvesting 1 to 3 vegetables during designated time periods in that year. In this way we guarantee the purchase of the vegetables, the farmers are not left with an unsellable harvest and there is no waste in the chain. The farmer guarantees the participants of Lekkernassûh locally grown and organic vegetables at a good price!
It works based on adapting to the current situation as needed. For example, if the harvest of chard is disappointing due to bad weather or nuisance caused by insects or birds, then Lekkernassûh purchases all the chard and further supplements it with vegetables from another producer so that all packages are filled with chard or an alternative.
Follow the news about harvest shares from the Groenteboerin. If you have any questions ask the coordinator at your market. He/she would love to tell you more, or send an email to info@lekkernassuh.org.
Chickens
Since early October 2022, we have added a new link to our organic chain! In the form of chattering little feathered ladies: Novogen X Brown laying hens. They happily scratch around on the meadows. That scratching is not only fun for them, but also good for soil life and they lay really tasty eggs. The assistant farmers at Hoeve Biesland collect the eggs and look after the chickens
We are of course very happy to be able to offer another product from our own farmyard, because this way we minimise the distance your food has to travel before it reaches your plate.
©️ Photo 1: photographer unknown, 2 by Monika Kubala)